Canberra roaster takes home top honour two years running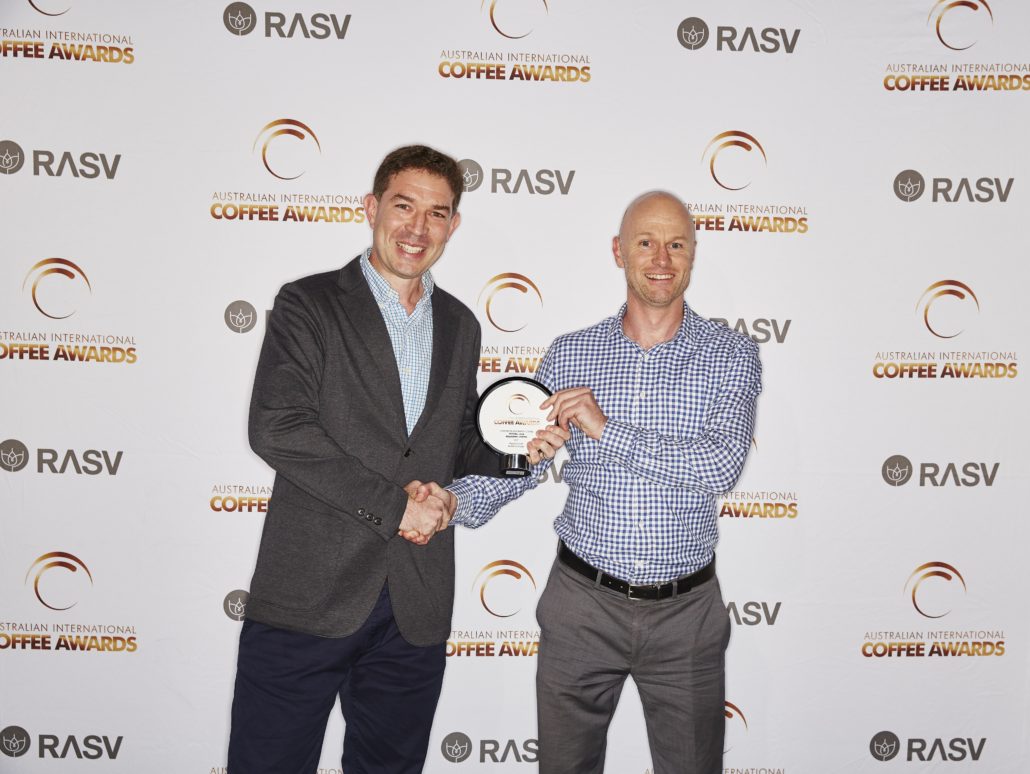 Canberra's Bean!Roasters by Cosmorex has taken out the title of Champion Australian Roaster for the second year running in the 2017 Australian International Coffee Awards (AICA), putting the Australian Capital Territory in the spotlight for outstanding coffee production.
Six trophies were awarded at the AICA presentation last night, with winners from Queensland, Australian Capital Territory and New South Wales.
A family business started in the 1950s by Director Attilio Sciannimanica's father, Cosmorex's techniques and practices have developed over the years, resulting in multi-award-winning blends.
Bean!Roasters by Cosmorex also took home Champion Espresso for their Panama Red Bourbon, a unique, fruity blend with specific notes of red apple and strawberry with a brown sugar sweetness.
Queensland's Bellissimo Coffee was named Champion Cold Brew Coffee and Champion Direct Trade Coffee for the second year running for the CHNO Panama, brewed by hand from high quality Panama Giesha coffee sourced directly from farmers at Los Cantares Estate.
Bellissimo Coffee also added Champion Milk Based Coffee to their haul for 2017 with Mocha Java.
 Conducted by The Royal Agricultural Society of Victoria (RASV), the AICA is the first and only international coffee roasting competition in Australia, receiving a record 819 entries from 186 local and international coffee roasters in 2017, including coffees from New Zealand, Malaysia, Hong Kong, Singapore, Canada, Greece, the USA and UK.
"The AICA provides exhibitors with the opportunity to benchmark products against industry standards, receive feedback from independent industry experts, market their beans with a seal of quality and promote their coffee through our Winning Tastes brand," said RASV CEO Mark O'Sullivan.
"The record-breaking number of entries into the 2017 AICA is a testament to the importance of the competition to the coffee roasting industry both in Australia and internationally."
A total of 247 medals were awarded including nine gold, 70 silver and 168 bronze, over three days of judging which took place at Melbourne Showgrounds from 8 – 10 March, with a panel of industry experts led by Head Judge Melissa Caia assessing the entries.
The awards were presented as a partner event of Melbourne International Coffee Expo (MICE) 2017 at Melbourne's Meat Market last night.
For more information about the Champion Trophy winners visit www.winningtastes.com.au.
 For all media enquiries and images, please contact:
Louisa Macleod, Marketing & Communications Coordinator, RASV
03 9281 7448 / louisa.macleod@rasv.com.au
2017 Australian International Coffee Awards Champion Trophies
Champion Australian Roaster
Bean!Roasters by Cosmorex, Australian Capital Territory, Australia
Champion Espresso
Presented by Espresso Mechanics
Panama Red Bourbon
Bean!Roasters by Cosmorex, Australian Capital Territory, Australia
Champion Milk Based Coffee
Presented by Riverina Fresh
Mocha Java
Bellissimo Coffee, Queensland, Australia
Champion Filter Coffee
Destinations Panama
Aroma Coffee Roastery Pty Ltd, New South Wales, Australia
Champion Cold Brew Coffee
Presented by Mr Black Spirits
CHNO Panama Cold Brew
Bellissimo Coffee, Queensland, Australia
Champion Direct Trade or Microlot Coffee
CHNO Panama Cold Brew
Bellissimo Coffee, Queensland, Australia
Article courtesy of RACV