A fantastic Sydney Royal Easter Show at the Riverina Fresh Working Dairy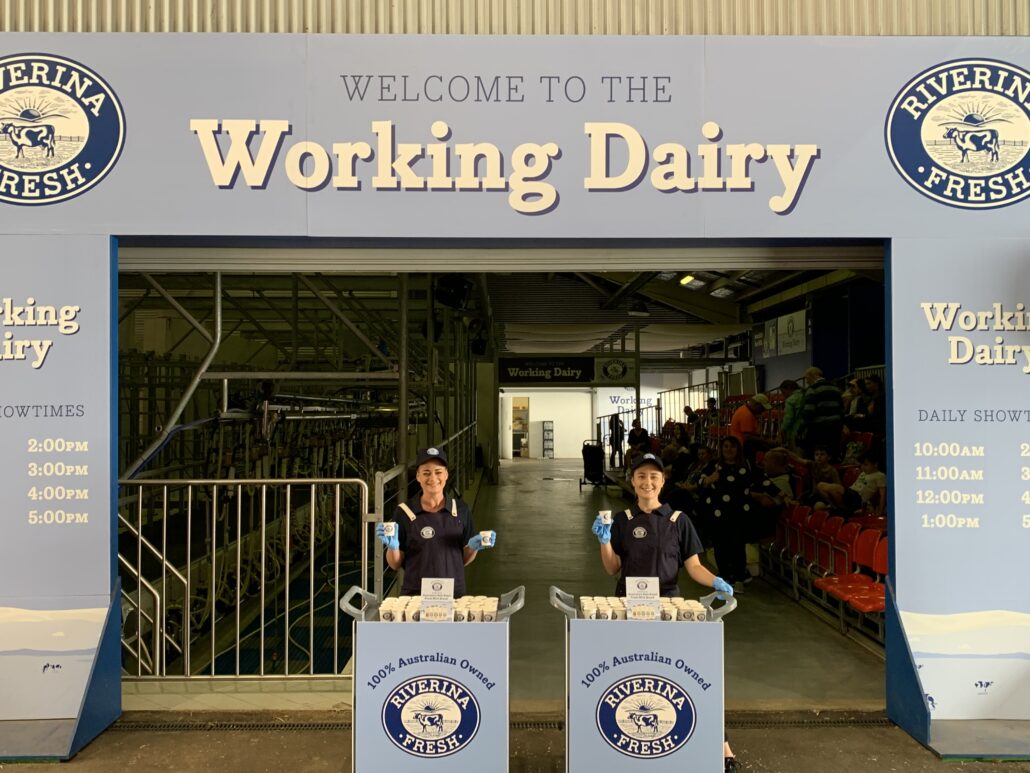 Last week the gates closed on a very successful 2021 edition of the Sydney Royal Easter Show. The event kicked off on April 1st and welcomed over 800,000 people through the gates over the 12 days, making it the largest ticketed event in the world since the onset of COVID-19.
This year was our first year as sponsor of the Riverina Fresh Working Dairy. There were fantastic crowds at the Working Dairy shows across the 12 days who were extremely attentive and full of great questions for the Riverina Fresh Working Dairy.
A visit to the Riverina Fresh Working Dairy took people behind the barn door to see the inside workings of a modern dairy where 6,912 litres of milk was milked across the duration of the show. The Working Dairy showcased contemporary agricultural technology, showed cows being milked, and gave people the opportunity to learn how today's dairy farmers use technology to help care for their cows.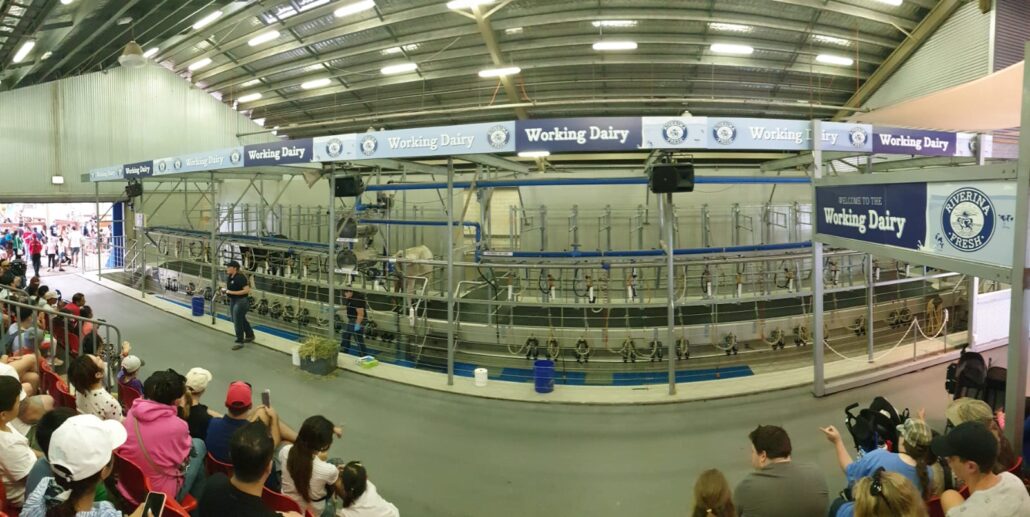 It was great to be able to bring a slice of regional Australian farm life into the city for an interactive learning experience for all the family, especially children. Seeing and hearing first – hand where milk comes from and then being able to taste some fresh milk after the show really connected the dots for the children on where the milk they enjoy at home comes from.
"This year's show has been a huge success. It has provided Riverina Fresh with the amazing opportunity to both showcase daily life on a dairy farm and tell people a little bit about Riverina Fresh and the products we offer. We're incredibly proud to be sponsors of such an iconic event and look forward to returning again next year," said Riverina Fresh CEO, Rob Collier.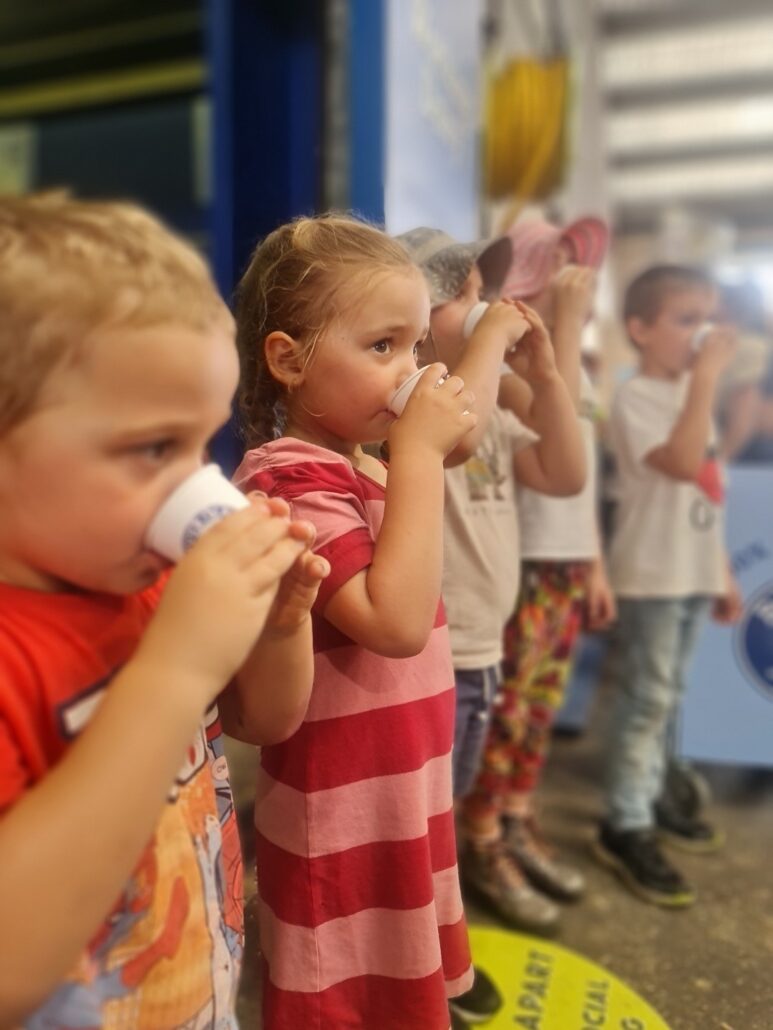 The show was managed under strict COVIDSafe guidelines limiting the numbers through the gate each day and ensuring the crowds in attendance were safely dispersed.
Taking place in Sydney Olympic Park, the show has been running since 1823 and is the biggest agricultural event in the Southern Hemisphere. It brings regional Australia to the city for an iconic celebration of Australian culture, agricultural competitions, animal experiences, entertainment, carnival fun, shopping and much more.
The cancelled 2020 event was the first time since the Spanish Flu pandemic in 1919 that the show had to be cancelled because of a public health emergency, so having it back this year was a relief to a huge number of people.