Riverina Fresh Wins Finder Retail Award for Best Rated Fresh Milk Brand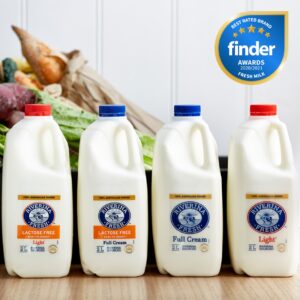 We are very proud to announce that Riverina Fresh milk has been awarded the Best Rated Fresh Milk Brand at the 2020/21 Finder Retail Awards.
Riverina Fresh was voted the best rated fresh milk against ten other leading fresh milk brands available across Australia. The award was judged on criteria including taste, value, freshness, and packaging design. Riverina was recommended by 100% of participants who had tried and tested the Riverina Fresh milk.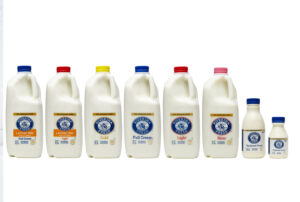 Finder, Australia's leading comparison website worked with leading data, insights and consulting company, Kantar, to conduct thousands of consumer interviews around their product purchasing history and satisfaction with their purchased products to crown the overall winner.
Riverina Fresh CEO Rob Collier commented; "We are a 100% Australian owned regional dairy producer with a proud history of producing premium milk and dairy products in Wagga Wagga since 1922. It is fantastic to receive the Finder award given it is based on consumer feedback and is testament to the efforts and expertise of our locally based farmers, employees and partners in supplying high quality fresh milk. The win is also great recognition for the Riverina as one of Australia's leading food producing regions".
We would like to thank all our loyal consumers for supporting Riverina Fresh and hope that you will support our team, local farmers and the Riverina region by continuing to purchase our Riverina Fresh milks and dairy products.
You can view the full results on the Finder website by following the link.