Riverina Fresh hosts webinar with specialty coffee industry experts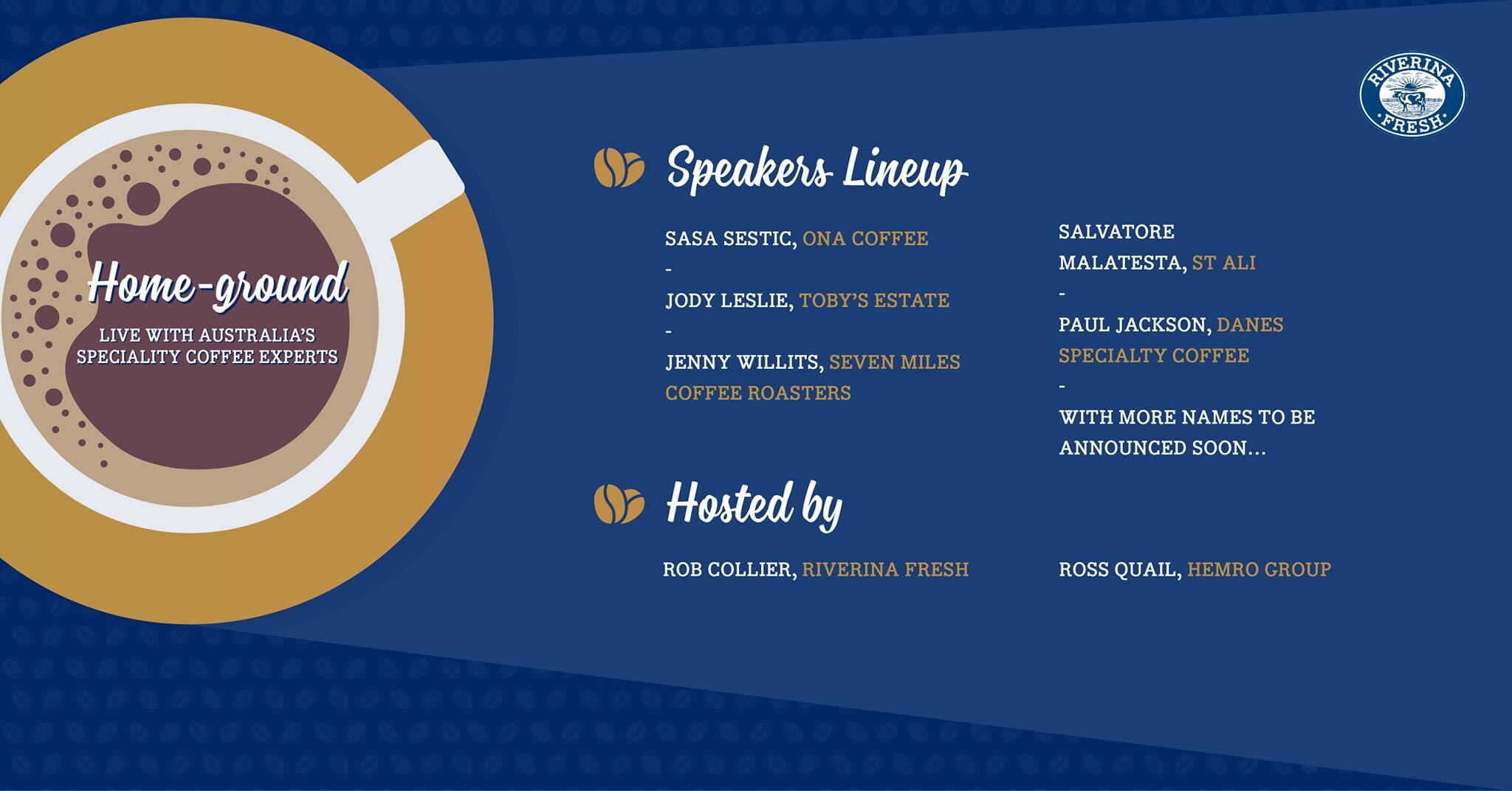 On 13 May, we hosted Home-ground: Live with Australia's Specialty Coffee Experts, a live webinar chat with leaders of several of Australia's most prominent specialty roasters. The video is available to watch below and presented interesting and informative insights from the group discussion.
The group, representing brands including Ona Coffee, St Ali, Danes Specialty Coffee, Toby's Estate and Seven Miles Coffee, explained how they have managed to navigate their business over the past few months during the coronavirus pandemic. They also outlined some of the opportunities for the specialty coffee industry as we emerge from the restrictions.
Our CEO Rob Collier said "It's our desire to support the speciality coffee industry and consumers along with our partners from the coffee industry. It's a time to support your roasters, local cafés, and local baristas."