Aussie Owned Riverina Fresh – the Milk of Choice for Specialty Coffee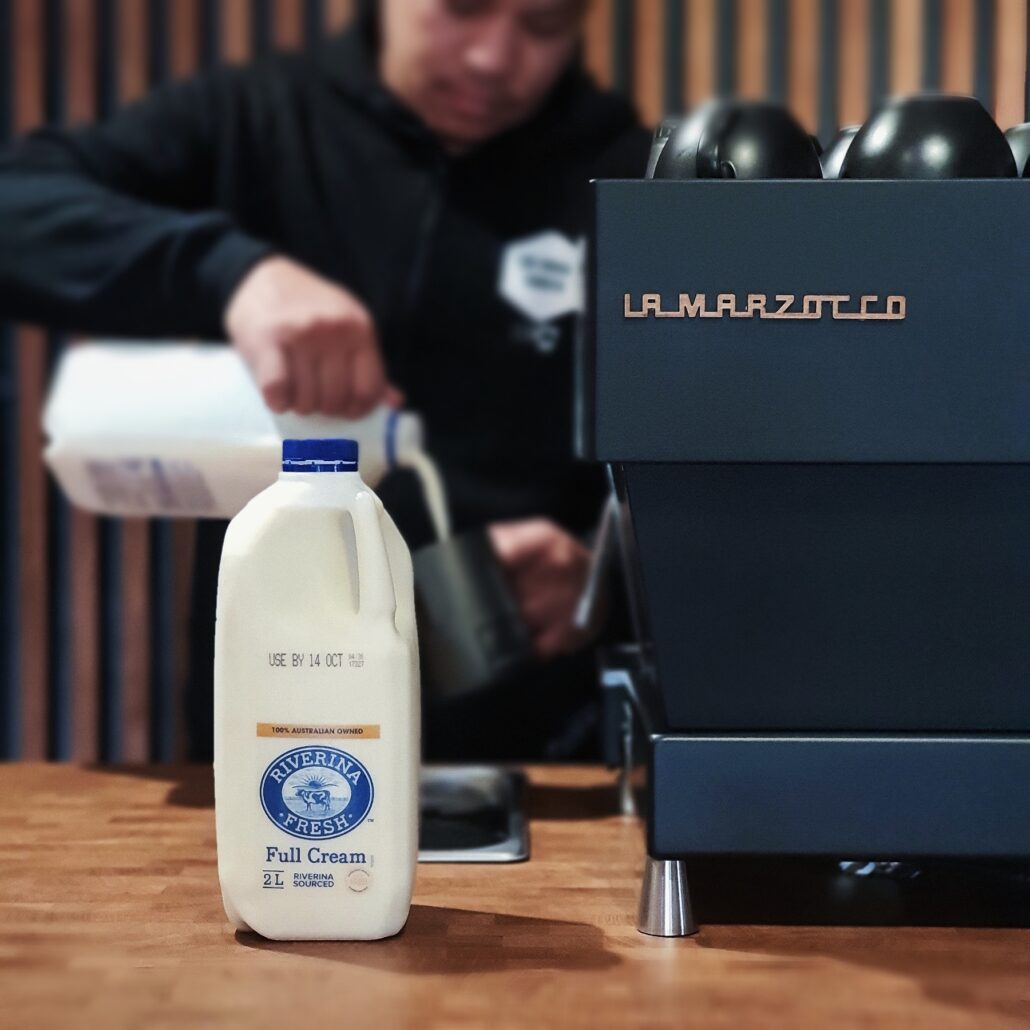 Australian owned and made, Riverina Fresh continues to produce high quality milk and dairy products for the Specialty Coffee Industry.
With a heritage dating back over 98 years, Riverina Fresh partners with a small group of 20 dairy farmers in the productive agricultural Riverina region, providing premium milk to cafes and retail outlets across NSW, VIC, and ACT. Our milk is sourced locally from farmers who are experts in dairy, many second-generation families who share our commitment to excellence in specialty coffee. They have spent time with our coffee partners, both on farm and in roastery & café, which creates a unique farm to café collaboration and results in an appreciation of the role each plays in producing outstanding specialty coffee.
Australians are increasingly aware of the need to support the local economy and interested in the story of where their food comes from. This has seen both consumers and businesses increasing their support for local, Australian owned and made product. Riverina Fresh is proudly 100% Australian owned with 100% Australian Fresh Milk.

Riverina Fresh supports the Specialty Coffee Industry through COVID-19
The onset of COVID-19 has presented the hospitality industry and its partners with unprecedented challenges. Overnight, cafes had material changes to their day to day business and in some cases, cafes were left with no choice but to close their doors. As a partner to the specialty coffee industry, Riverina Fresh sought to encourage consumers to continue to show their support for the industry, and their local cafes. Riverina Fresh created a virtual event, "Home Ground: Live with Australia's Specialty Coffee Experts". Riverina Fresh CEO Rob Collier said "It's our desire to support the specialty coffee industry and consumers along with our partners from the coffee industry. It's a time to support your roasters, local cafés, and local baristas."
The event brought together some of Australia's leading roasters and baristas, including Ona Coffee, St ALi, Danes Specialty Coffee, Toby's Estate and Seven Miles Coffee. The virtual event gave industry and coffee lovers insight into the state of the industry, how businesses were adapting to the new normal under COVID-19 and tips on making café-worthy coffee at home.
Riverina Fresh continues to work closely with Roasters and Café Owners to support activities like a pivot from café to grocery supplier. "When Rob said that day, can you look at selling some milk in your shops to your customers, because that can really help us and our farmers. I kind of said wow. Obviously, it's not only us in this. Well why don't we look at doing essential packs? Start delivering our coffees and milk and bread. When we're delivering these packs to customers at home and for them to kind of look at us and say we're here for you and we want to support you. And now talking to you and remembering what's actually been happening for the last five weeks. You know I'm definitely smiling" said Sasa Sestic of Ona Coffee during the Home Ground event.
Salvatore Malatesta of St ALi also pivoted quickly. "We sort of halved off or quartered off part of the café and turned it into a general store……support your local! (please)".
Click here to view Home Ground webinar and hear how the industry has worked together to help navigate COVID-19.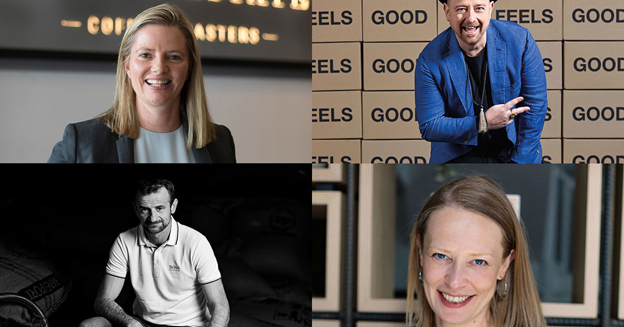 Consistency is the reason the Specialty Coffee Industry loves Riverina Fresh
Riverina Fresh has established a strong reputation for quality and consistency in specialty coffee. This reputation has been built from years of developing an understanding of the science and art to delivering quality milk for coffee; understanding the key role of milk composition, the importance of feed consistency and the many other factors that influence the functionality of fresh milk with coffee. Partnerships with specialty coffee and our farmers have enabled Riverina Fresh to perfect milks that complement specific coffee blends and deliver consistent functional performance. It is this performance that saw Riverina Fresh selected as the official competition milk of the World Barista Championships, 2020.
"To say Riverina Milk is incredible is a great understatement – this dedicated team has been working with me and several other baristas to create milks that are perfectly suited to specialty coffee.
I was lucky enough to carry their milk with me overseas and use it on the world stage at the World Barista Championship in Boston." – Matt Lewin, 2019 Australian Barista Champion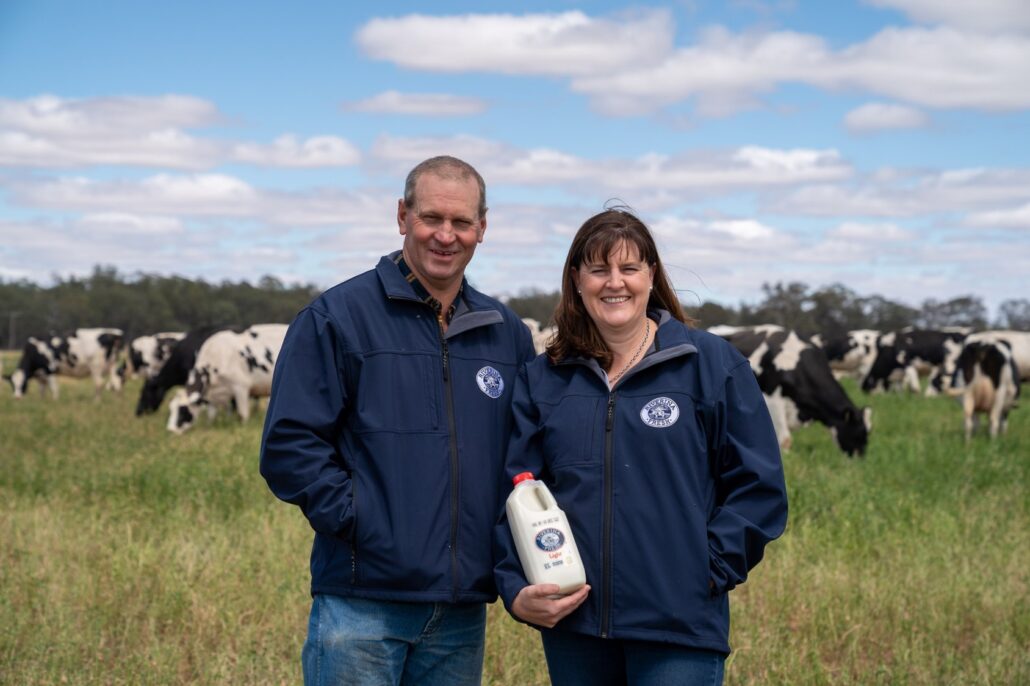 Riverina Fresh milk is collected daily from farms and delivered to Wagga Wagga where it is bottled fresh. It is then supplied direct to café along with a wide range of foodservice and café specific products through a café focused, exclusive distribution network. "We now have even greater integration from farm to café, ensuring care, quality and consistency for our specialty coffee partners and coffee drinkers," said Rob.
At Riverina Fresh, we believe strongly in the quality and consistency of our product and offer a free milk trial to cafes.
Riverina Fresh is again the dairy milk of choice for Golden Bean Australia being held Friday 27th November – Sunday 29th November 2020 in Port Macquarie.
This article originally appeared in Cafe Culture Digital.