It's showtime for Riverina Fresh – when the bush comes to the city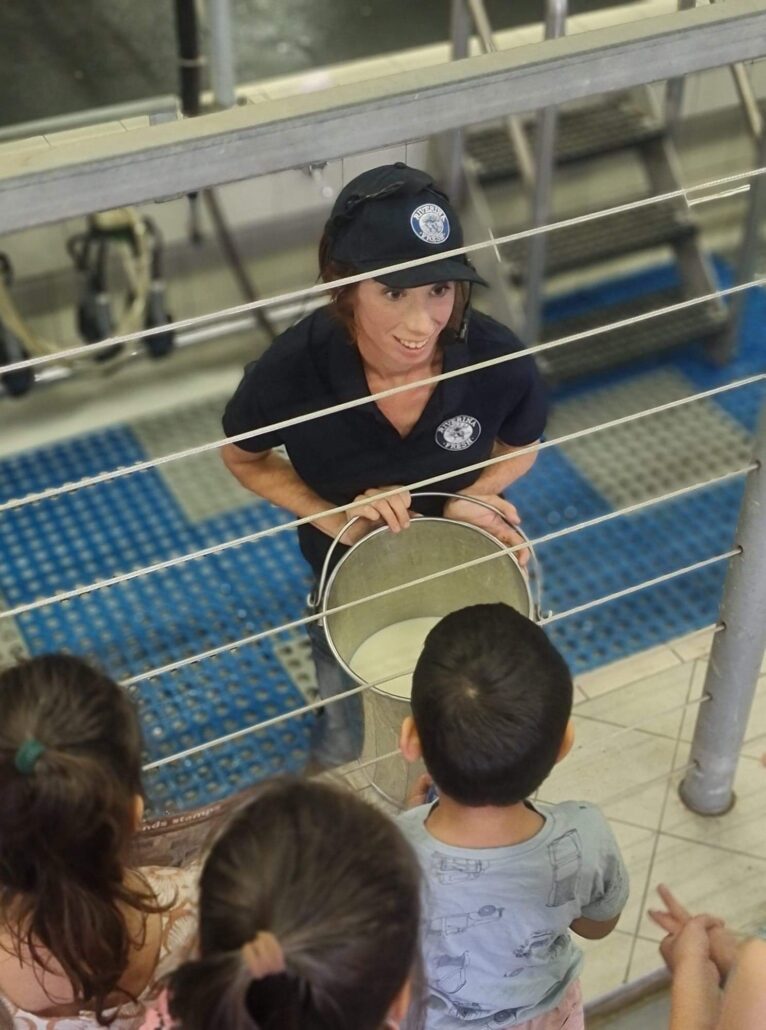 Join Riverina Fresh's centenary celebrations at this year's Sydney Royal Easter Show
The crowds flocking to the Sydney Royal Easter Show will be able to experience the best from Riverina Fresh's backyard with a visit to the Working Dairy to see and learn where our high-quality milk comes from and then to taste 100 years of innovation with delicious Riverina Fresh dairy drinks in the Woolworths Dome.
Riverina Fresh CEO Rob Collier said that regional and metro connectivity was a priority for the 100% Australian-owned and independent dairy producer, which has been supplying award-winning fresh milk and dairy from Wagga Wagga NSW since 1922.
"As consumers we're increasingly interested in food provenance. By bringing the bush to the city, the way the Royal Agricultural Society (RAS) does with the Sydney Royal Easter Show, ensures that the broader community understands and values Australian agriculture.
"We have the privilege of supporting the Working Dairy at the Sydney Royal Easter Show, giving the public an up-close-and-personal look at how a modern dairy works. It always creates a lot of interest and excitement, and this year will be no exception with people then able to stroll over to the Woolworths Dome to taste our delicious milkshakes and premium coffee.
"We congratulate the RAS on celebrating its bicentenary, which is a remarkable achievement. As an innovative leader of agriculture for 200 years, they are an inspiration for us as we celebrate our own centenary this year and look to the next 100 years of advancing dairy."
Riverina Fresh Working Dairy
The Riverina Fresh Working Dairy will run daily demonstrations from 10:00am-5:00pm with sessions on the hour. Show visitors will get to see first-hand the state-of-the-art equipment and technology that helps farmers look after their cows and produce nutritious, high-quality fresh milk. Attendees will hear from farmers and experts about the complexity, challenges, and rewards of dairy farming.
Woolworths Fresh Food Dome
For the first time, Riverina Fresh will feature in the Woolworths Fresh Food Dome where attendees will be able to buy delicious milkshakes and premium coffee made from Riverina Fresh milks and enjoy cannoli made with Riverina Fresh award-winning cream.  Show visitors should keep an eye out for special guests who will be helping Riverina Fresh celebrate their 100th birthday at the stand.
Centenary celebration prizes
Show visitors who purchase a Riverina Fresh dairy drink in the Woolworths Fresh Food Dome will have the chance to win daily prizes, including Woolworths gift cards.
There is still time to win free entry to the Royal Easter Show, simply purchase any Riverina Fresh Milk at Woolworths and enter until 12 April for the chance to win family passes for four people (two adults and 2 children between 4-15 years of age). Details here.
Sydney Royal Talk & Taste
Monday 11 April
Riverina Fresh will be exhibiting at the Talk & Taste activation at this year's show. This is an exciting opportunity where Riverina Fresh Fresh Cream, awarded Champion Cream at the Sydney Royal Awards, will take centre stage. Riverina Fresh will educate the public and further engage with Sydney Royal attendees about the quality of their milk sourced from local farmers in the Riverina region of NSW. Riverina Fresh milk is renowned for its great taste, texture, and consistency and these attributes underpin the quality of their fresh creams.
Riverina Fresh CEO Rob Collier said: "In our 100th year, we're delighted to begin celebrating at this year's Sydney Royal Easter Show. We're looking forward to showing visitors what we do in the Working Dairy and inviting them to join in the fun with us at the Woolworths Fresh Food Dome."
WIN family passes
Family passes to the 2022 Sydney Royal Easter Show are up for grabs as part of Riverina Fresh's 100th birthday celebrations. Purchase any Riverina Fresh Milk at Woolworths and enter until 12 April for your chance to win. Details here.