Riverina Fresh to sponsor The 2017 Australian International Coffee Awards (AICA)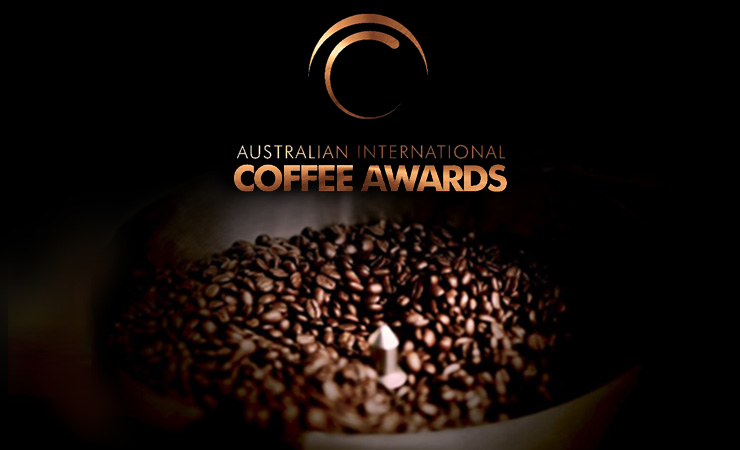 Riverina Fresh will again sponsor for The Australian International Coffee Awards (AICA) in 2017
The Australian International Coffee Awards (AICA) is the first international coffee roasting awards for the Asia Pacific region. Conducted by The Royal Agricultural Society of Victoria (RASV), the AICA presents a valuable opportunity for all coffee roasters, large and small, to benchmark their coffee and establish their credentials in the Australian and international coffee industry.
In 2016, eight Champion Trophies were presented to winners from Western Australia, Victoria, ACT, Queensland and Indonesia, including the inaugural winner of the Cold Brew and Direct Trade or Microlot Trophies, and the highly coveted Champion Australian and Champion International Roasters.
Coffee roasters are able to submit entries into four categories.
ESPRESSO
Espresso, blend (CFF001)
Espresso, single origin (CFF002)
MILK BASED COFFEE
Cappuccino, blend (CFF003)
SOY COFFEE
FILTER COFFEE
Immersion, blend (CFF005)
Immersion, single origin (CFF006)
Pour Over, single origin (CFF007)
COLD BREW COFFEE
For more information visit – www.rasv.com.au
Join in the celebration of the 2017 Australian International Coffee Awards (AICA) and book your tickets online. In an evening of celebration, recognising and rewarding excellence of the roasted bean and the finest local and international roasters, the industry's finest will come together at a special cocktail party event held at Melbourne's Meat Market.
Event information:
Date: Wednesday 29 March 2017
Time: 7:00pm to 10:00pm
Venue: Meat Market, 5 Blackwood Street, North Melbourne
Cost: $88.00 (inc GST) per person (RASV members $74.80 (inc GST) per person))
Dress: Smart Casual
Booking: Friday 3 March, 03 9281 7425, events@rasv.com.au