Riverina Fresh partners with AFL Riverina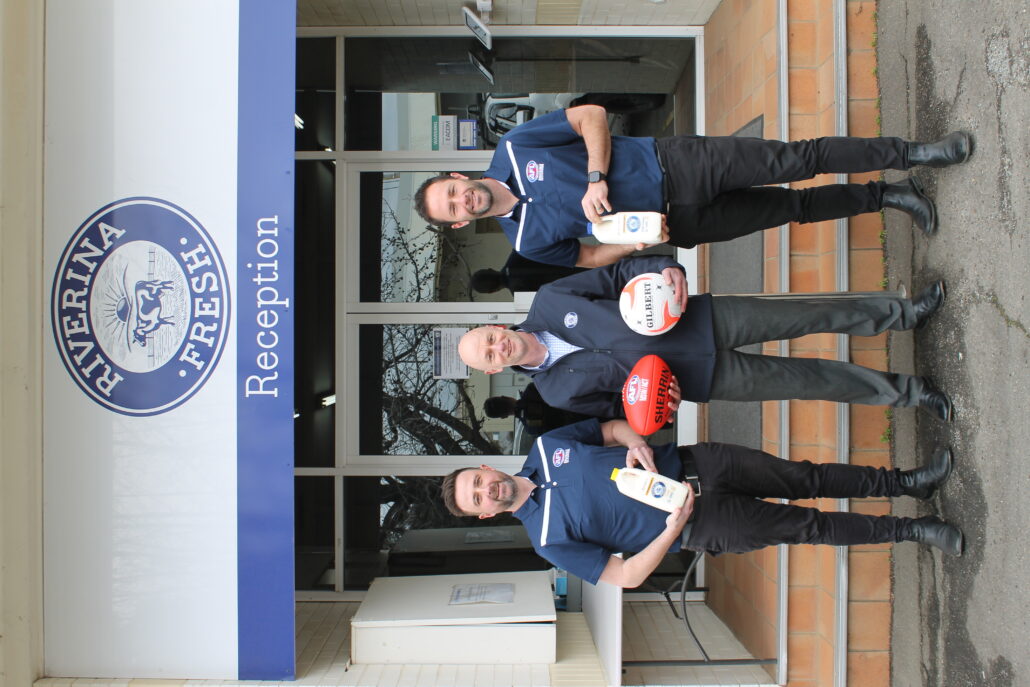 Riverina Fresh is proud to announce a three-year partnership with AFL Riverina, beginning in 2023.
This year our company celebrates 100 years in business and, we were recently recognised by the Finder Retail Award as the Top-Rated Fresh Milk Brand in Australia for the second year running.
Like Riverina Fresh, the AFL is one of the most recognisable and trusted brands in the Riverina. Both organisations deliver high quality products for their community and are proud to be relied upon by so many.
AFL NSW/ACT's Community and Competition Manager for Southern NSW, Joel Robinson, said: "AFL Riverina is a pleased to partner with Riverina Fresh. For 100 years, Riverina Fresh has nourished our community and beyond, and it's a thrill to align with this iconic Australian company."
Rob Collier, CEO of Riverina Fresh, said: "Nothing is more Australian than Australian rules football and netball, and AFL Riverina has produced some of the best players the country has ever seen. We believe in supporting our communities and footy and netball clubs and leagues are the strongest communities out there. We look forward to a long and successful relationship with AFL Riverina"
A formal launch of the partnership will take place in early 2023 just prior to the beginning of the new season.
Pictured are Joel Robinson, Community Football & Competition Manager Southern NSW; Rob Collier, Riverina Fresh CEO; Marc Geppert, Regional Manager Community Football ACT/Regional NSW.